Presentación de Catálogo Geografías Domesticas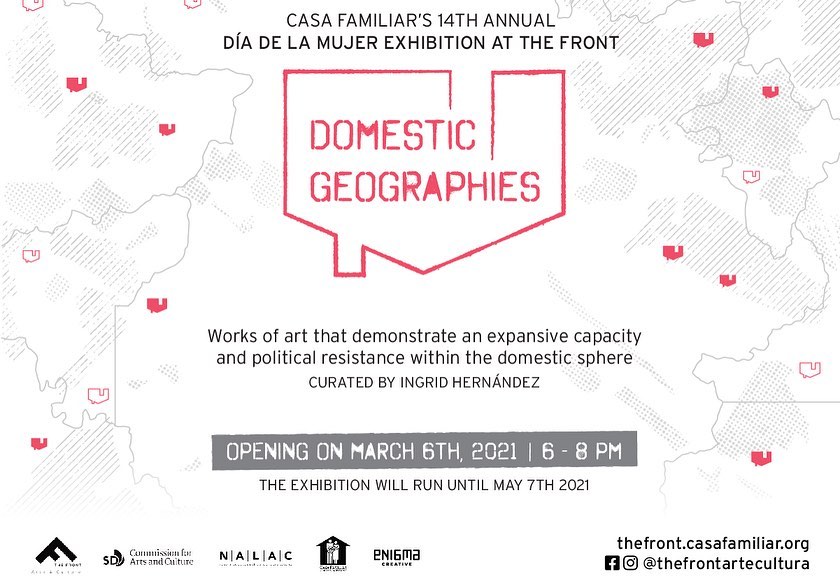 The FRONT Arte & Cultura + Casa Familiar is pleased to announce the exhibition Domestic Geographies as part of the 14th annual Dia de la Mujer celebration. This exhibition is a long time tradition in San Ysidro and San Diego – it is an event that brings together an array of women and non-binary artists to show their work. It offers an open invitation for artists to explore relevant issues of womanhood, gender, politics, community and spirituality.
For the 14th edition of this exhibition, the artist and curator Ingrid Hernandez from Tijuana, MX, was invited to curate. The exhibition was titled Domestic Geographies as an invitation to present works that re-define women's roles within the home, as well as explore ways in which they have shown expansive capacity and political resistance within the private sphere.
From open calls, this exhibition received over 80 applications, from 12 different countries, of which 24 artworks were selected to be included in the final exhibition. In addition, Ingrid Hernandez invited 10 more artists to include. The final showcase was made up of artworks in the form of photographs, paintings, sculptures, and mixed media.
More art forms in this exhibition included a selection of video-art by Tania Aguiñiga, a film selection curated by Itzel Martinez del Cañizo, a curated music playlist by Mexican pop singer Julieta Venegas, a community piñata project by Diana Benavidez, and a virtual multimedia concert by Sara Hennies produced by Project Blank.
Because Casa Familiar + The FRONT were still following covid-19 guidelines amidst the pandemic, the 14th annual Dia de la Mujer Art Exhibition was celebrated virtually on March 6th, 2021, watch below:
Parallel Activities
Community Piñata Project: Aisladas Pero No Solas by Diana Benavidez
Video Art Program – Curated by Karla Aguiñiga → Learn more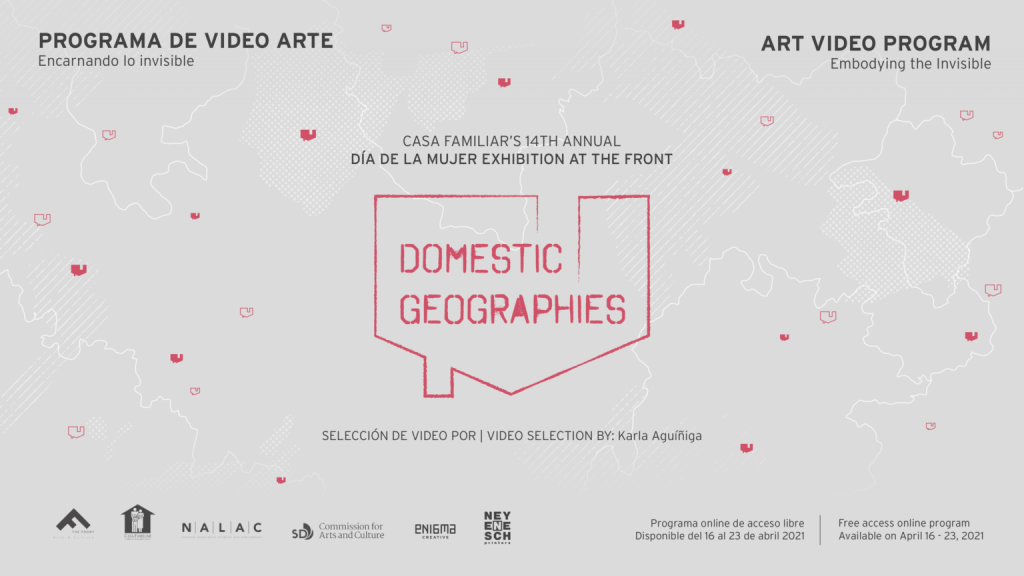 Panel Discussion with Sofia Canales, Irene Wa., and Cherrie Yu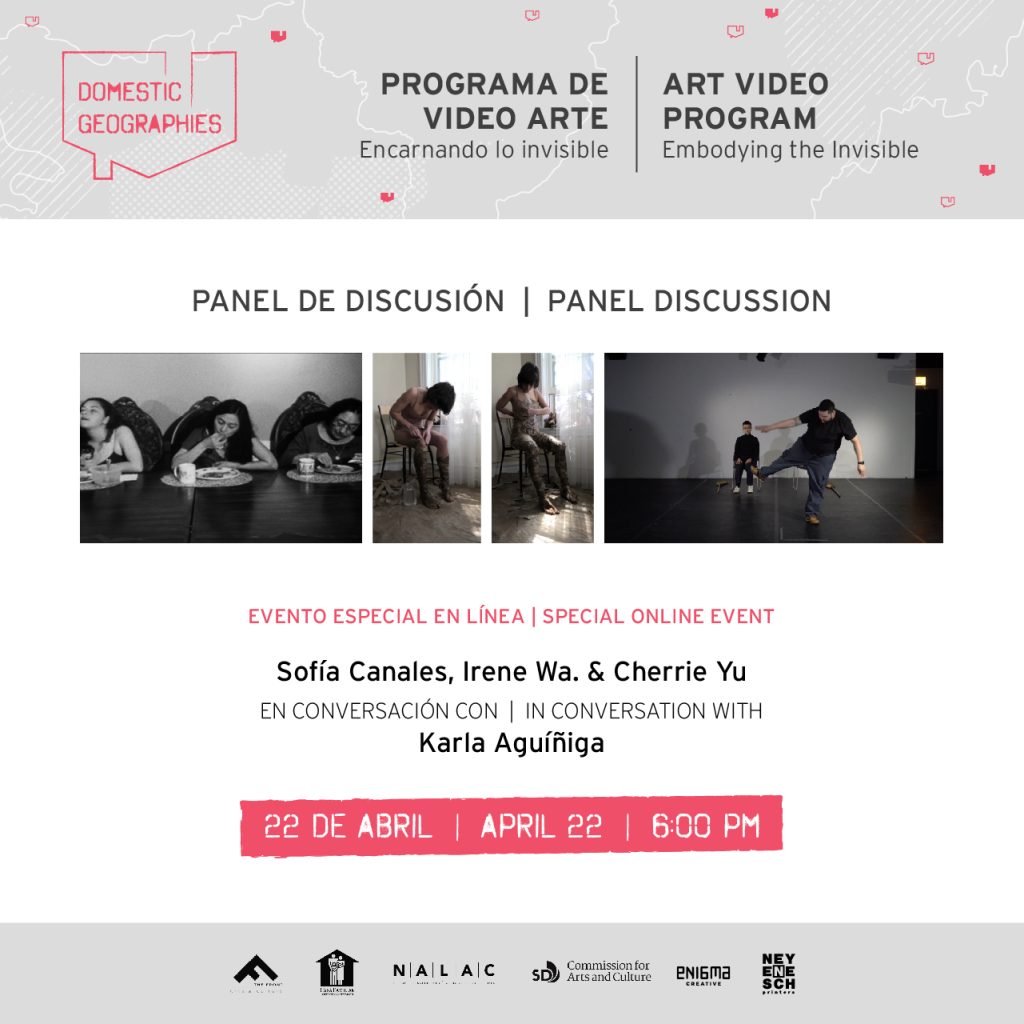 HOME: THAT OBSCURE OBJECT OF DESIRE Film Program curated by Itzel Martinez del Cañizo →Learn more