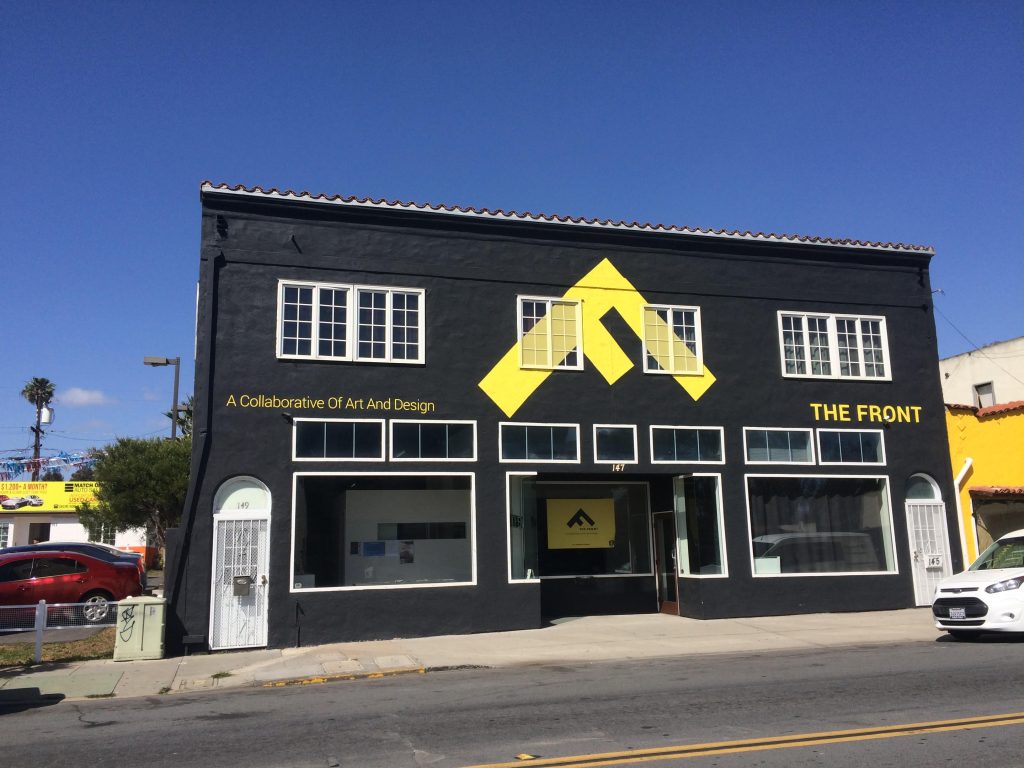 The FRONT's Facade on San Ysidro Blvd
The FRONT Arte y Cultura is an active art gallery, arts education space, and meeting venue for community residents and artists.
Run by Casa Familiar in San Ysidro, California and is located at the heart of the district.
To check out our Photo Gallery for past exhibitions, click here.
Book with us for your next event at our gallery space! click here.
We offer various video production services, click here.
«Redibujando Paisajes: Nueva Narrativas Nativas» 2020-2021 Archive, click here