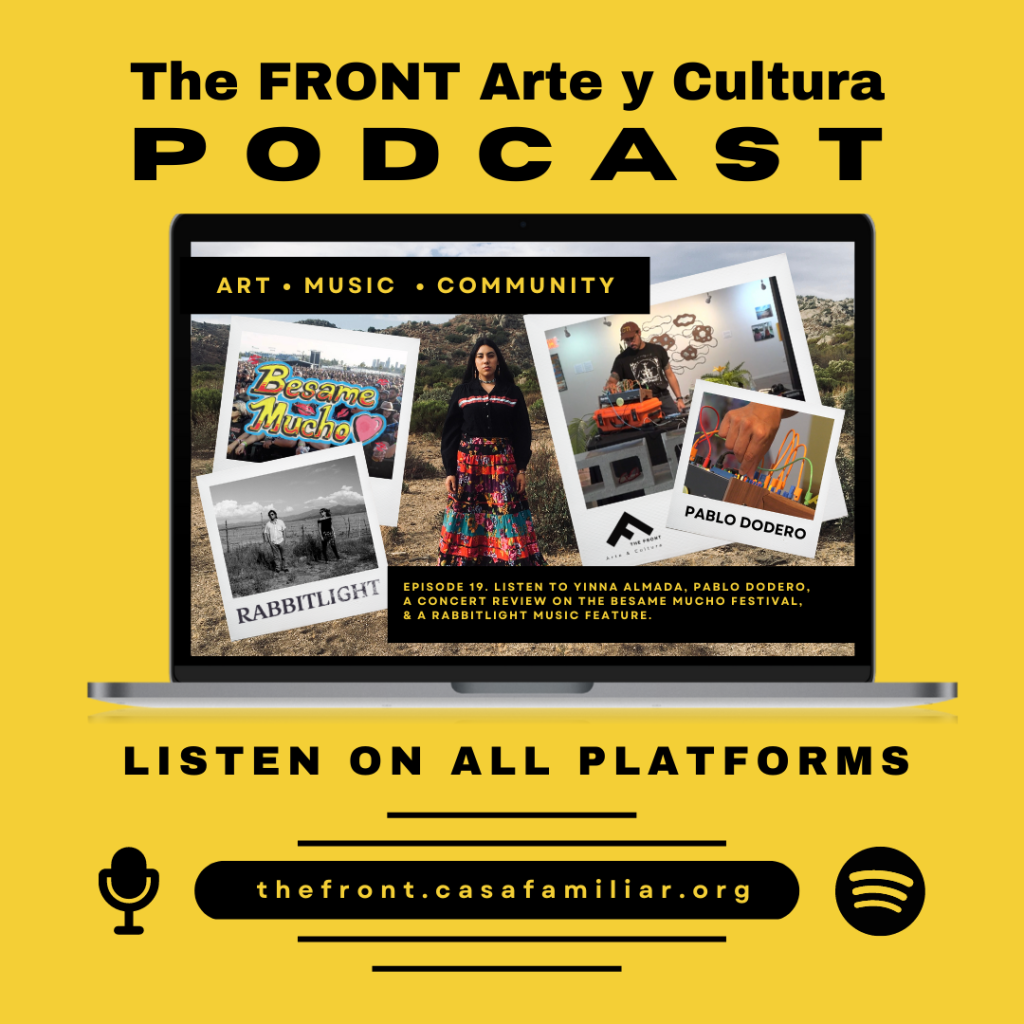 Our 19th podcast episode is now available to stream on all platforms!
For this episode, we meet with Pablo Dodero after his solo performance at The FRONT in part to our video concert series which you can view now on our Youtube Channel. Next, we dive into an immersive concert review of the recent Bésame Mucho music festival that took place last December. We then listen to Yinna Aldama speak to friends about their experience in being indigenous youth within their communities, and the city. Our music feature for this episode is two tracks from Rabbitlight's newest album, Volatil, and a portion of Pablo Dodero's video concert set.
To listen to our podcast visit
here.
---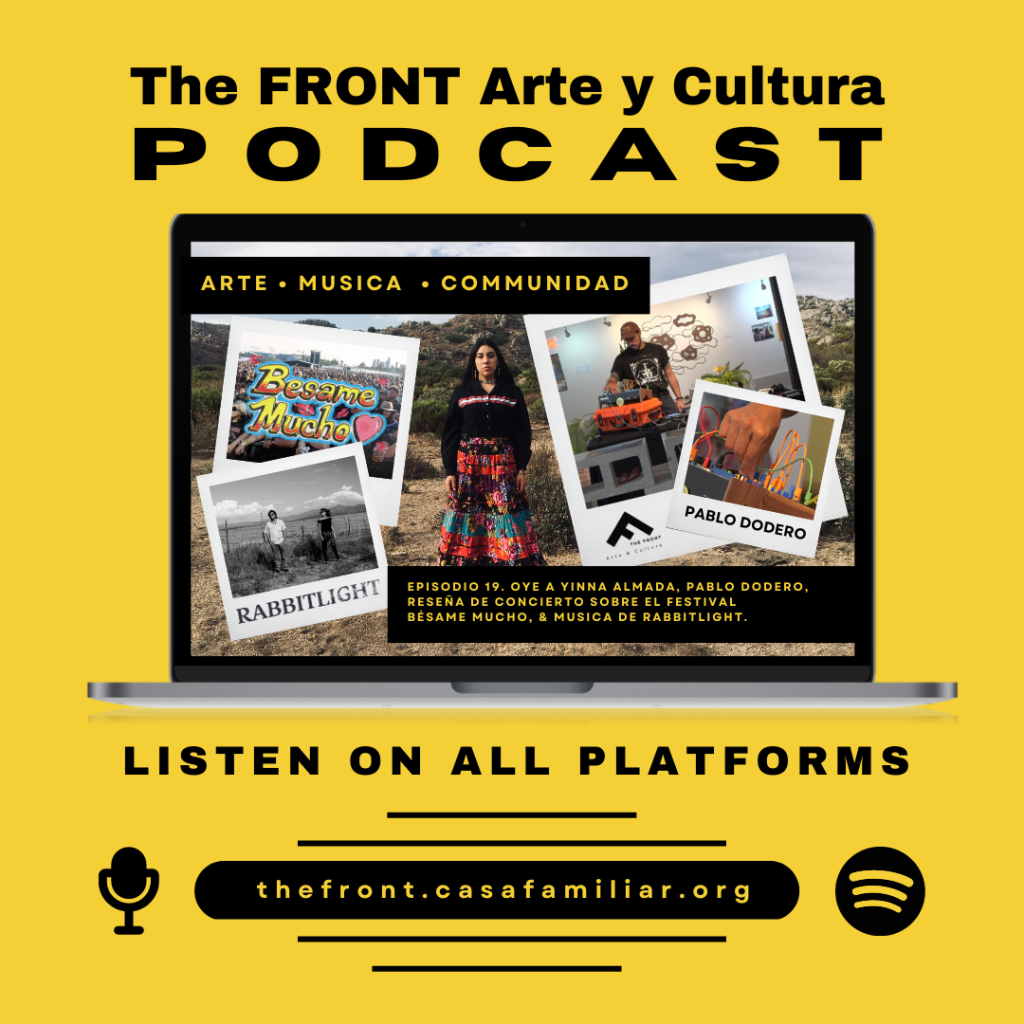 ¡Nuestro episodio numero 19 de nuestro podcast, ya está disponible en todas las plataformas!
Para este episodio, nos reunimos con Pablo Dodero después de su tocada en The FRONT en parte de nuestra serie de conciertos en video que puedes ver ahora en nuestro canal de Youtube. Despues, nos sumergimos en una revisión del festival de música, Bésame Mucho que tomo parte en diciembre pasado. Luego escuchamos a Yinna Aldama hablar con amigos sobre sus experiencias como jóvenes indígenas dentro de sus comunidades y la ciudad. Nuestra función musical para este episodio son dos canciones del álbum,
Volatil,
o de Rabbitlight, y una parte del set de video concierto de Pablo Dodero.
Para escuchar nuestro podcast, visite
aqui.