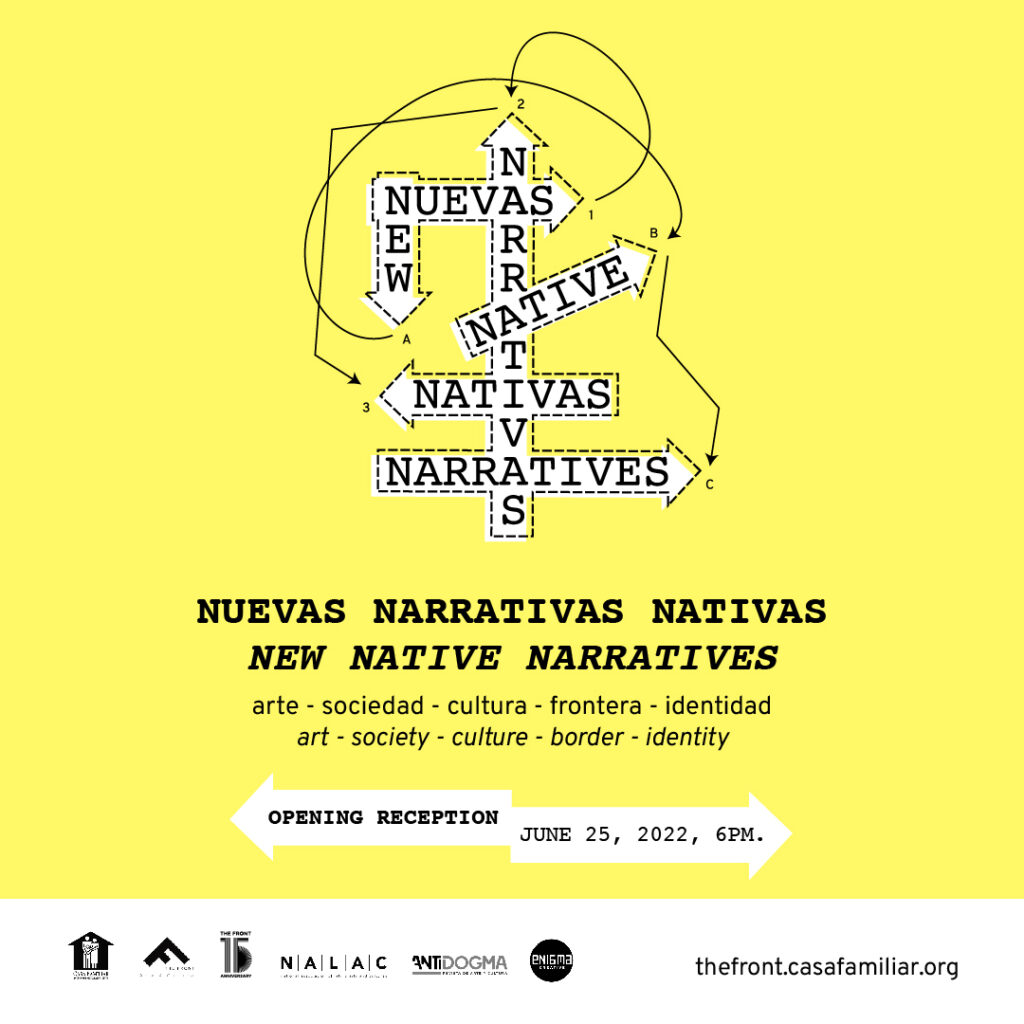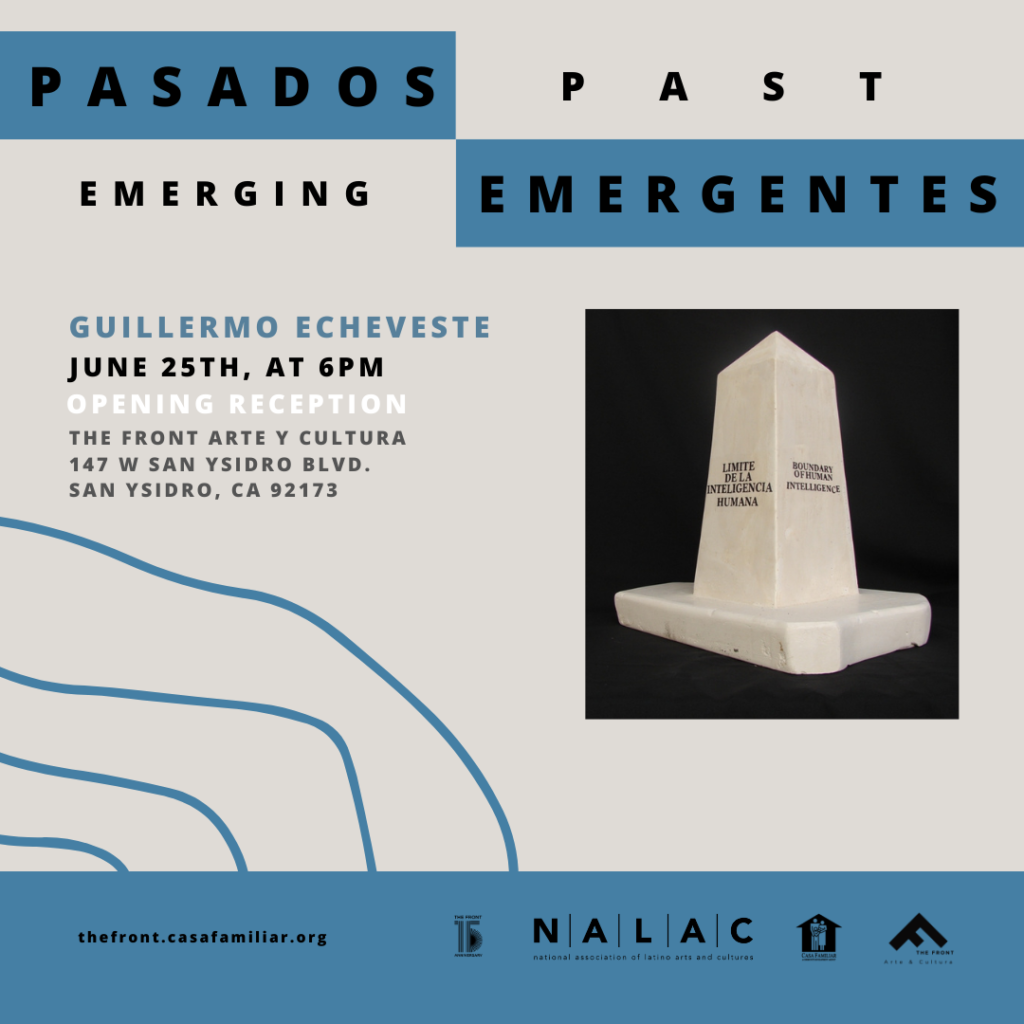 Two Exhibitions will be opening together as a conjoined festivity:
New Native Narratives (Nuevas Narrativas Nativas)
Emerging Pasts (Pasados Emergentes)
Casa Familiar is pleased to announce the opening reception of the exhibition New Native Narratives on June 25th, 2022, from 6:00 p.m. to 8:00 p.m., at The FRONT Arte & Cultura (147 W. San Ysidro Blvd, 92173).
This exhibition is the final presentation of Casa's apprenticeship program with the same name (New Native Narratives) in which 17 young artists were mentored by established artists Sara Solaimani, Mely Barragan, Andrea Chung, Carlos Castro Arias, Francisco Eme to develop artwork relevant to the personal and socio-political environment of our time and our region. This group of young artists were selected by open call focused on south San Diego and Tijuana only.
Participating artists are Leslye Villaseñor, Carlos Luna, Natalia Ventura. Rianne Elyse Magbuhat, Vanessa Rishel, Casiel J. Sanchez, Rodrigo Jimenez, Evan López, Marcela Alarcón López, Adrián del Riego, Jafet Arzate, Marlon PV, Alex Guzmán, David Peña, Luisa Martínez Villalón, MUXXXE, and Jon Villanueva.
Also on June 25th at 6:00 p.m., The FRONT Arte & Cultura will be opening EMERGING PASTS, a new solo exhibit by Tijuana artist Guillermo Echeveste. The parallel receptions, with live DJ, drinks and snacks, will run through August 27, 2022