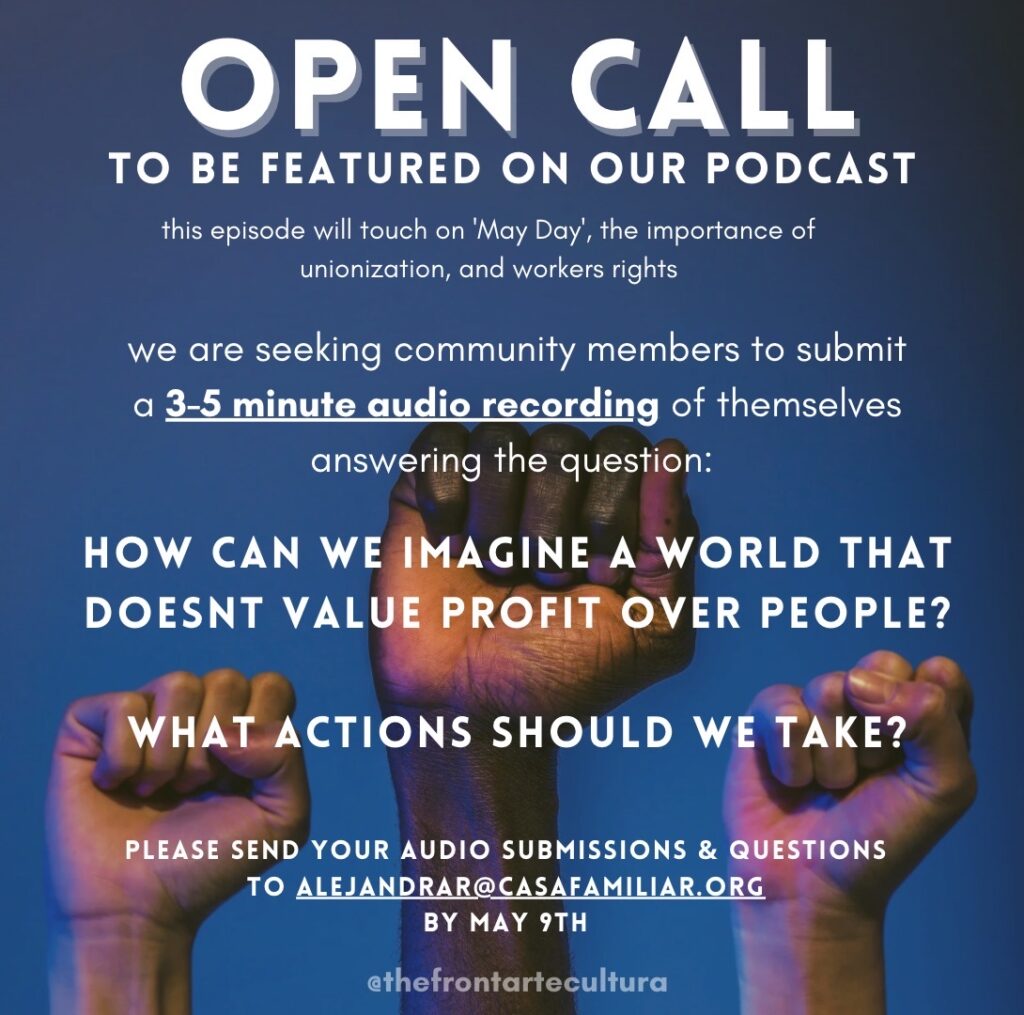 We are holding another Open Call for the community to submit their audio segments for our upcoming podcast episode. The theme is dedicated to May Day, the importance of unionization, and workers' rights.
We are seeking community members to submit a 3 – 5 minute audio recording of themselves answering the question,
How can we imagine a world that doesn't value profit over people?
Send your audio submissions & questions to alejandrar@casafamiliar.org by May 9th.
---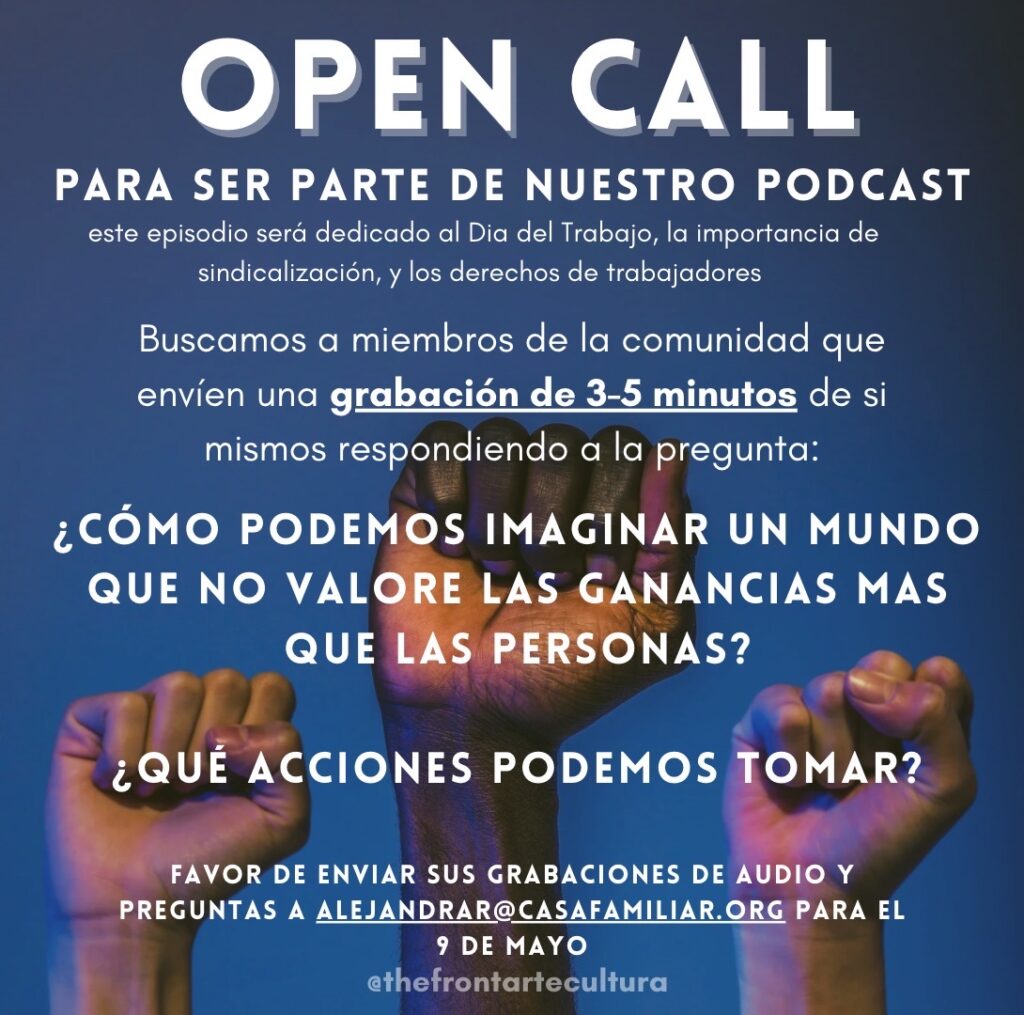 Estamos realizando otra convocatoria abierta para que la comunidad envíe sus segmentos de audio para nuestro próximo episodio de podcast. El tema es dedicado al día del trabajo, la importancia de sindicalización, y los derechos de trabajadores.
Buscamos miembros de la comunidad para enviar una grabación de audio de 3 a 5 minutos de ellos mismos respondiendo la pregunta,
¿Cómo podemos imaginar un mundo que no valore las ganancias por encima de las personas?
Envíe sus presentaciones de audio y preguntas a alejandrar@casafamiliar.org antes del 9 de Mayo.