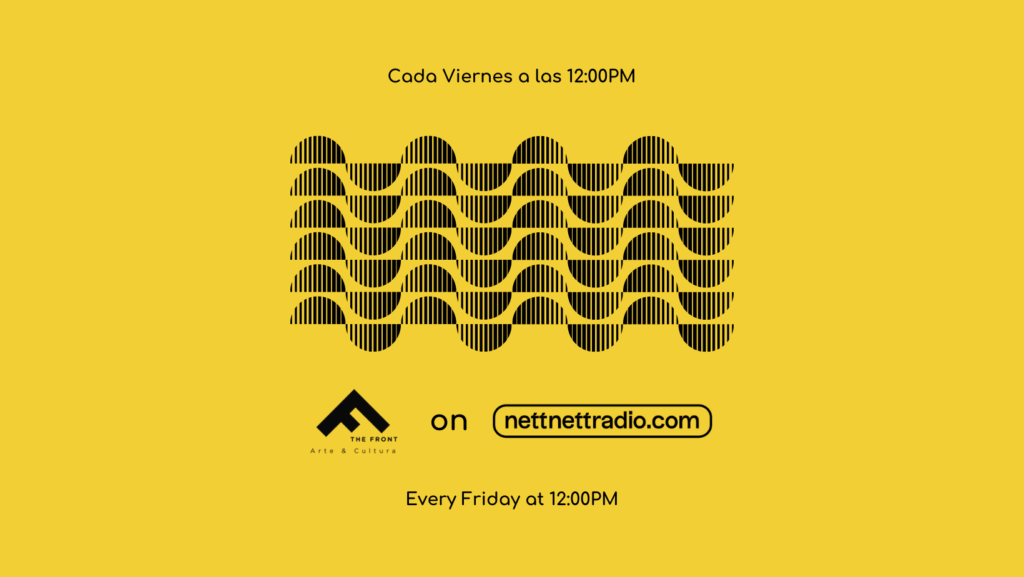 Our third episode for nett nett radio will air this Friday April 8th, at 12:00pm!
In this episode, Breny Aceituno, with the Front Arte Cultura Team, meet with Pixca farms, to discuss their origins, produce, and their contribution in bringing in healthy organic foods to their local community. Then, we feature our full music album titled, INSURGENCIES, Women´s electronic Music and Sound Creations from the Borderland.
Tune in at nettnettradio.com or click here.
Special thanks to Chris Juarez, MAKI, Sarah Hankins, M A L U , Jelly Bebe , Nixie, Hidhawk , Lucy Liebre , & Diana Benavidez who took part in this episode.
¡No se lo pierdan!¡Nuestro tercer episodio para nett nett radio saldrá al aire este Viernes 8 de Abril a las 12:00pm!
En este episodio, Breny Aceituno, con el equipo de Front Arte Cultura, se reúne con Pixca farms para hablar sobre sus orígenes, productos y su contribución para llevar alimentos orgánicos saludables a su comunidad local. Luego, presentamos nuestro álbum de música completo INSURGENCIAS, Música electrónica femenina y creaciones sonoras de la frontera.
Sintoniza nettnettradio.com o haz clic aqui.
Un agradecimiento especial a Chris Juarez, MAKI, Sarah Hankins, M A L U , Jelly Bebe, Nixie, Hidhawk, Lucy Liebre y Diana Benavidez quien participaron en este episodio.