EPISODE 4
January 2020
In this episode we will listen to Irma Sofia Poeter talk about her restrospevtive show at Cecut and the Front. Also, "Concerning of two" a binational exhibition and some exciting news!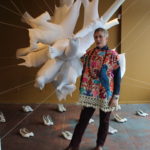 Irma Sofia Poeter and her installation Suspended Sentences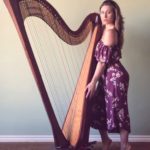 Harpist Michelle Rose Tucker
Hector Castro. Narration, Host.
Francisco Eme. Host, Producer.