WELCOME TO THE FRONT ARTE CULTURA´S PODCAST!
A podcast about the arts and culture from the San Ysidro border region. We are an art gallery located right by the most transited international border in the world: The San Diego/ Tijuana Border. Listen to the people giving this area a very vibrant cultural and artistic binational life.
---
EPISODE 11
November 2021
In this episode, we interview Nortec: Bostich + Fussible right before their DJ Set Concert outside the gallery, as the extension to the fifteenth anniversary exhibition, "El Devenir / Becoming" celebration. Breny Aceituno & Hector Castro sit down with members, Ramon Amezcua, & Pepe Mogt, to talk about their influences in the trans-border region, what the times reflect with their work, and what there is to come from the group in the future.Thank you to the National Association of Latino Arts, & The San Diego Commission For Arts & Culture for their support on this episode.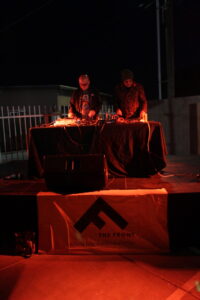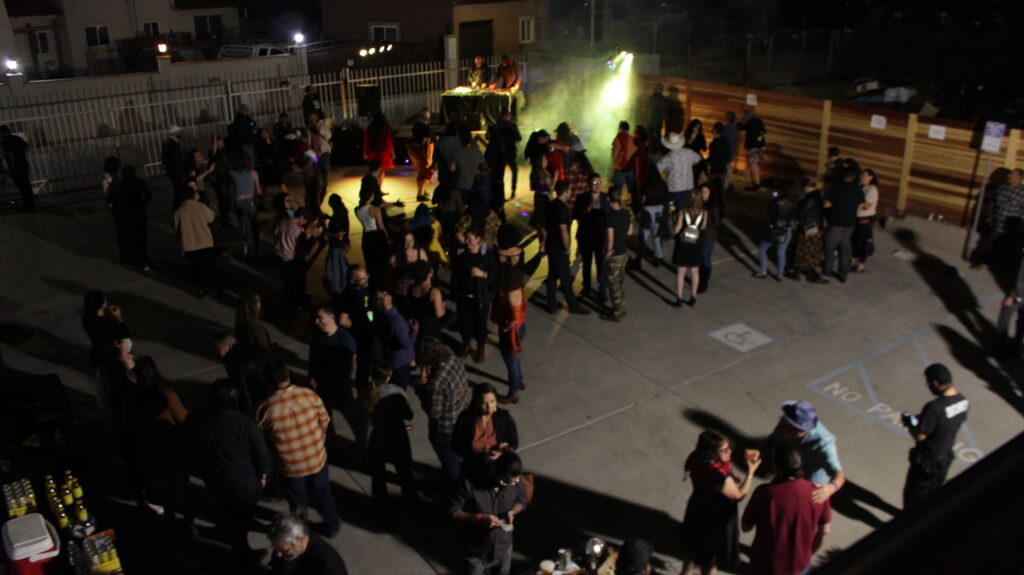 ---
EPISODE 10
September 2021
In this episode, our collaborator Breny Aceituno interviews participating artists' LaRissa Rogers, Jackie Mesquita, & Kate Clark, as well as one of the co-curators Alan Luna from the past exhibition 'And We Will Sing In The Tall Grass Again' to look back at the unique features of it's showcase, and the overall meaning of its themes.
Featuring '22nd Century' by Nina Simone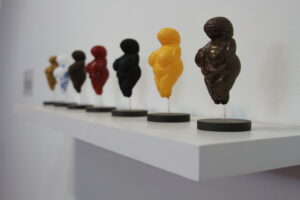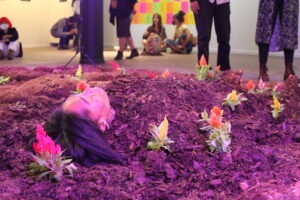 ---
EPISODE 9
August 2021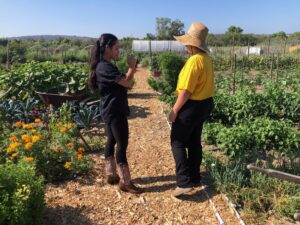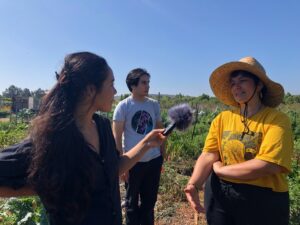 Pixca Farms is a small local farm by the Tijuana River Valley which consists of a large array of organic vegetables, seasonal flowers, and other produce. Through its' time in operation, it has served local residents with a variety of goods many others have been able to consume at farther farmer's markets North of the San Diego region. It's close location to the border aside its formidable plant diversity, has left a unique charm to it's name.
In this episode, Breny Aceituno, with the Front Arte Cultura Team, met with Chris Juarez, the co-owner of Pixca farms to discuss their origins, produce, and their contribution in bringing in healthy organic foods to their local community.
In addition, The Front Arte Cultura announces new upcoming news at the gallery space for Fall aside a musical feature by local San Diego band, Moonsugar.
Breny Aceituno: Journalist, Producer
Francisco Morales: Producer
Hector Castro: Narrator, Host
Chris Juarez: Co-Owner of Pixca Farms
"Sol Hundido" by Moonsugar Collective
---
EPISODE 8
July 2021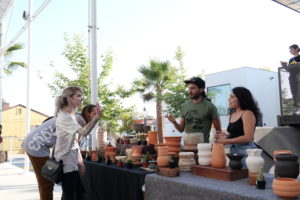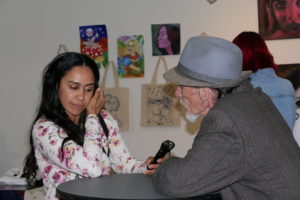 Sidro Saturdays is an all-new monthly event happening in the friendly border town, San Ysidro focused on creating a sense of belonging, identity and community.
In this Episode Breny Aceituno talked to multiple artists and community members who participated in the debut of the event.
---
EPISODE 7
January 2021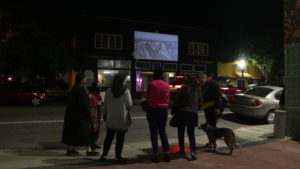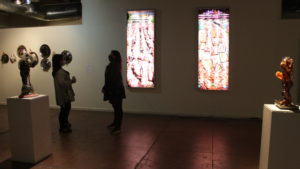 In this episode we talk about our outdoors exhibitions that were a response to the pandemic, with some interviews about urban art with artists from San Diego and Tijuana. An interview with Yvonne Venegas, photographer from San Diego – Tijuana. Music from A Love Electric and more!
---
EPISODE 6
May 2020
In this episode we will listen to the full music album INSURGENCIES, Women´s electronic Music and sound Creations from the Borderland. Featuring: MAKI, Sarah Hankins, M A L U , Jelly Bebe, Nixie, Hidhawk, Lucy Liebre & Diana Benavidez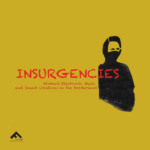 ***Special thanks to Vivian Moreno's office and The City of San Diego's Commission for Arts and Culture.
---
EPISODE 5
May 2020
In this episode we will listen to Sara Solaimani, curator of the Dia de la Mujer Exhibition at The Front and Angelica Omaña, one of the participant artists, taking about the show. Andrew Sturm, Public Vitality Facilitator at Casa Familiar shares the process of the Living Rooms at the Border project. Everything in the middle of the Coronavirus Pandemic.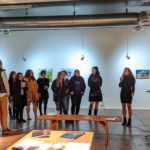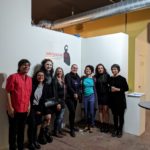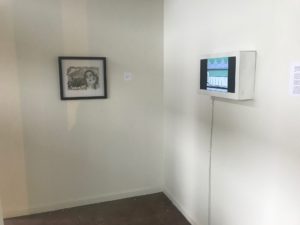 Alexa Pante. Narration, Host.
Hector Castro. Narration, Host.
Francisco Eme. Host, Producer.
***Special thanks to Vivian Moreno's office and The City of San Diego's Commission for Arts and Culture.
---
EPISODE 4
January 2020
In this episode we will listen to Irma Sofia Poeter talk about her restrospevtive show at Cecut and the Front. Also, "Concerning of two" a binational exhibition and some exciting news!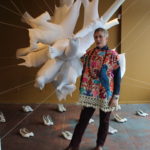 Irma Sofia Poeter and her installation Suspended Sentences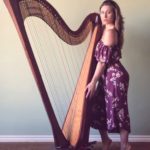 Harpist Michelle Rose Tucker
Hector Castro. Narration, Host
Francisco Eme. Host, Producer
---
EPISODE 3
December 2019
In this episode we will focus on the electronic art exhibition: META-AFFECTION, which took place from September 7th to November 9th 2019.
Artists Chris Warren, Margaret Noble, Anni Garza Lau, and Joe Cantrell, share their connection to Electronic Art and also talk about the pieces they presented.
Hector Castro. Narration, Host.
Karla de la Luna. Narration,.
Francisco Eme. Host, Producer.
---
EPISODE 2
August 2019
In this episode we will talk about the 2019 summer exhibition at The Front called: "OVERSEAS", curated by Carmela Prudencio, which includes a solo project by Rizzhel Javier called "Almost Home". The Filipino American community in San Diego is the second largest Filipino community in the USA. This is the first time a show like this happens in San Diego. The opening reception was packed, people enjoyed sharing visions and stories about family, heritage and culture.
T.Rexico – Local San Diego Band. https://t-rexico.bandcamp.com/
Hector Castro. Narration, Host.
Karla de la Luna. Narration, Host.
Francisco Eme. Host, Producer.
---
EPISODE 1
July 2019.
In this first episode, we are going to share a little bit about ourselves, and talk about the 2019 Annual Dia de la Mujer Exhibition. We had a conversation with Mely Barragán, Carmela Castrejon and Molly Gabbard, the curators and artists of this show. We will listen to original music by Shindings, a local project from South San Diego. As well as informing you on what's to come at The Front.
---
---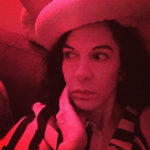 Mely Barragan, 12th Annual Dia de la Mujer Exhibition Curator.
---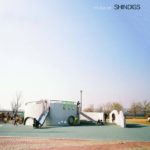 Shindings – San diego Local Band
---
Hector Castro. Narration, Host.
Karla de la Luna. Narration, Host.
Francisco Eme. Host, Producer.
---
Collaborators:
Francisco Morales. Host, Producer.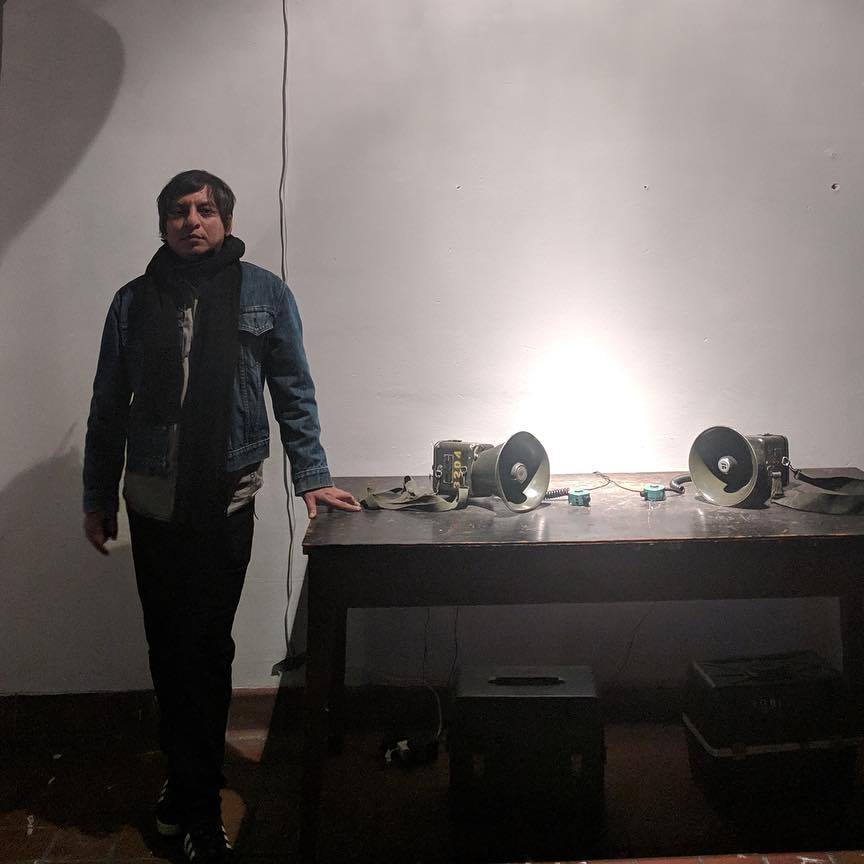 Francisco Eme (1981) is originally from Mexico City currently living in San Diego working as a director at The Front Arte & Cultura gallery in San Ysidro California. As an artist, he is particularly interested in the sundry everyday situations and social interactions that compress, synthesize, and reflect the complexities of today's world.
He creates music, photography, multimedia installations, electroacoustic compositions, interventions and performances. His work has been presented across México, the United States, England, Spain, France, Italy, Czech Republic, Canada, Colombia, Argentina and El Salvador.
Breny Aceituno. Journalist, Producer.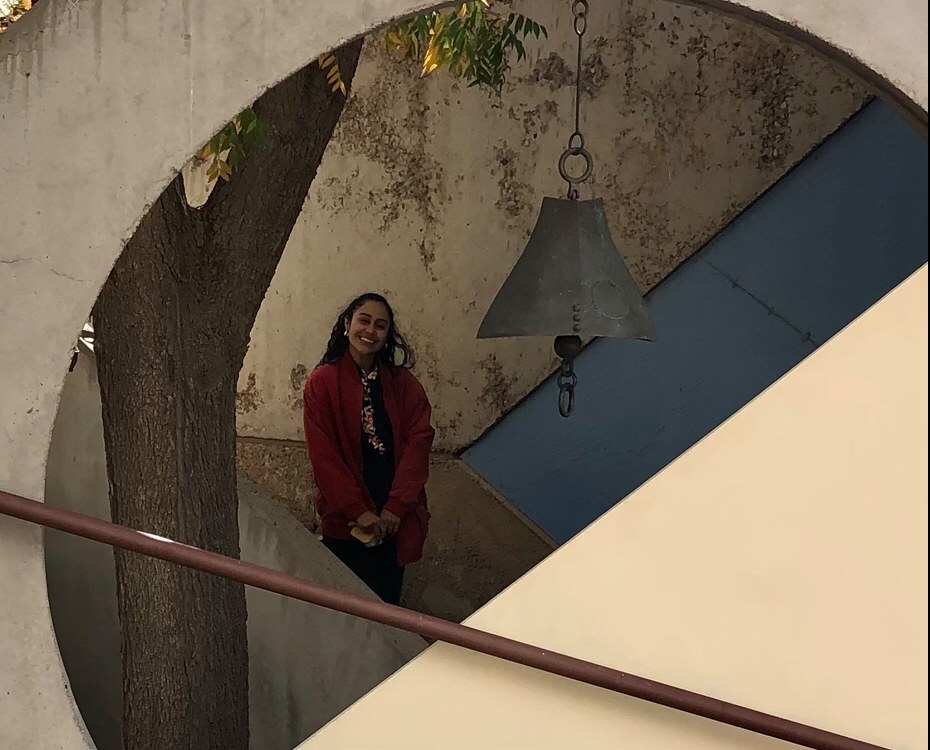 Breny Aceituno is a Imperial Beach resident working for a public health program that aims to disarm the health disparities present in Latino communities living near the San Diego border.
Breny graduated from UCLA with a bachelor's in Political Science. She earned a master's degree in Conflict Management from the University of Haifa in Israel. Breny has worked as a broadcast journalist for Ruptly TV in Berlin, Germany, and as a reporter and producer for Aarhus Radio House in Denmark and KCRW in Santa Monica, CA. She considers herself a life-long learner who is driven by the actionable accountable measures that can improve our communities.She has a passion for conflict management, investigative journalism, and for all the wonders that are often unmasked in places made up of dichotomies (i.e. border towns, conflict zones, and isolated communities).
Karla Elena Garcia. Narration, Host.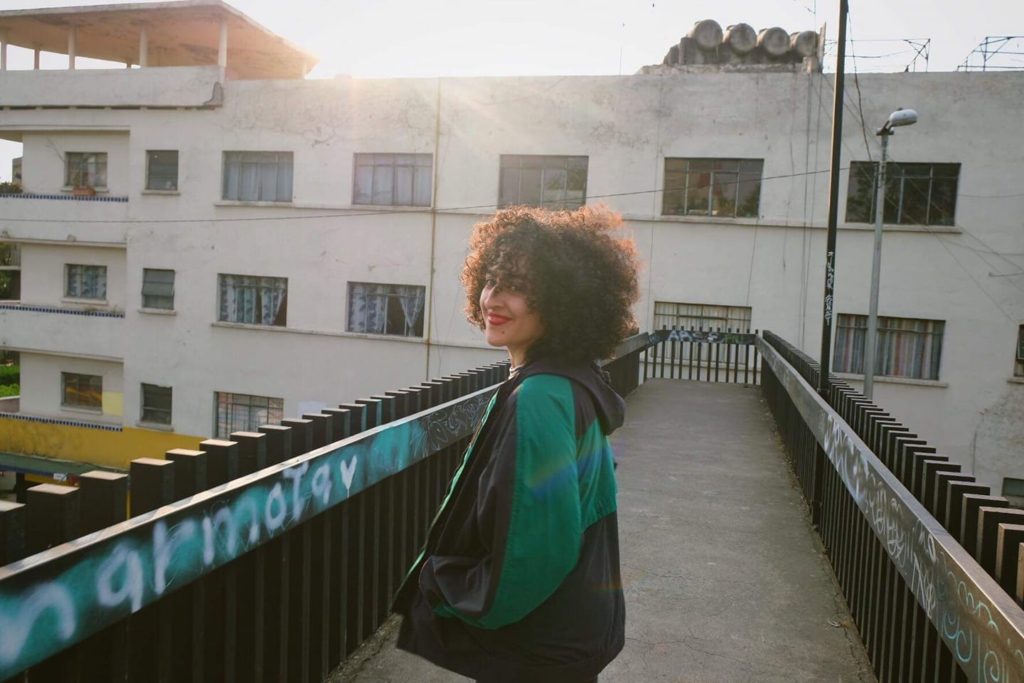 Karla Elena Garcia is a Chicanx Kumeyaay Femme and resident of Barrio Logan. She grew up in Southeast San Diego for most of her life until she went away for college at the University of California-Berkeley where she studied Political Science and Chicano studies. She was one of the co-organizers in the bay area that was bringing attention to the missing 43 missing students of Ayotzinapa, which is when her passion for human rights truly began. Her day job consist of working for an immigration law firm and on her off time she advocates for the rights of her unhoused neighbors and the importance of building community. She loves to paint to relax and supports the local efforts sprouting up to support the arts in San Diego.
Hector Castro. Narration, Host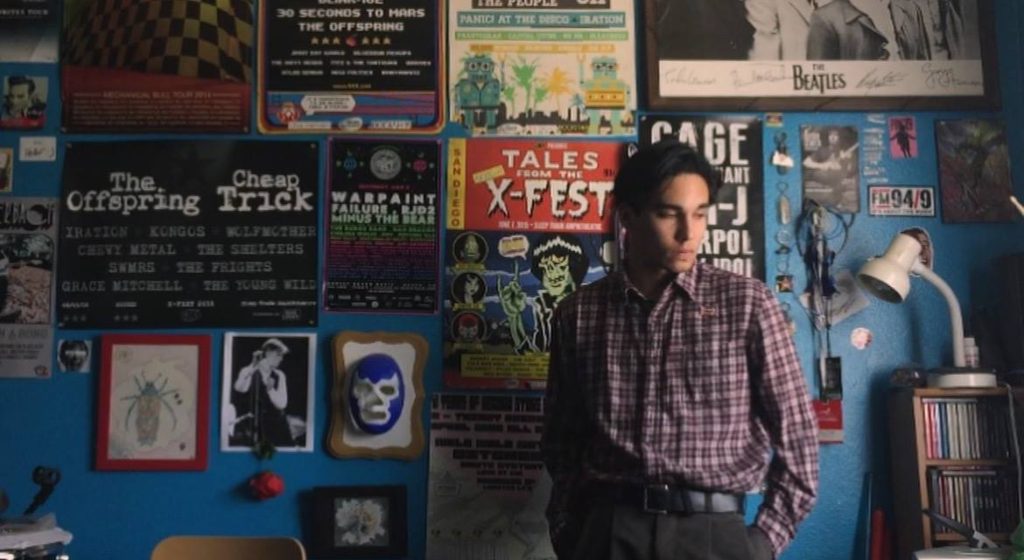 Hector Castro is a local independent creative from the South Bay Art & Music scene in San Ysidro, CA. His focus is to implement inclusivity as an opportunity for new artists to integrate with others from outside the city/state lines. Through the use of photography, graphic design, booking/management, curation, and a social platform, Hector collaborates with fellow local creatives to enrich a community without corporate/industrial aid.