WELCOME TO THE FRONT ARTE CULTURA´S PODCAST!
A podcast about the arts and culture from the San Ysidro border region. We are an art gallery located right by the most transited international border in the world: The San Diego/ Tijuana Border. Listen to the people giving this area a very vibrant cultural and artistic binational life.
---
EPISODE 4
January 2020
In this episode we will listen to Irma Sofia Poeter talk about her restrospevtive show at Cecut and the Front. Also, "Concerning of two" a binational exhibition and some exciting news!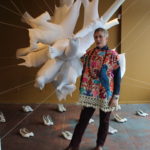 Irma Sofia Poeter and her installation Suspended Sentences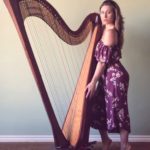 Harpist Michelle Rose Tucker
Hector Castro. Narration, Host.
Francisco Eme. Host, Producer.
---
EPISODE 3
December 2019.
In this episode we will focus on the electronic art exhibition: META-AFFECTION, which took place from sept 7 to Nov 9 2019.
Artists Chris Warren, Margaret Noble, Anni Garza Lau and Joe Cantrell share their connection to electronic art and also talk about the pieces they presented.
Hector Castro. Narration, Host.
Karla de la Luna. Narration,.
Francisco Eme. Host, Producer.
---
EPISODE 2
August 2019
In this episode we will talk about the 2019 summer exhibition at The Front called: "OVERSEAS", curated by Carmela Prudencio, which includes a solo project by Rizzhel Javier called "Almost Home".  The Filipino American community in San Diego is the second largest Filipino community in the USA. This is the first time a show like this happens in San Diego. The opening reception was packed, people enjoyed sharing visions and stories about family, heritage and culture.
T.Rexico – Local San Diego Band. https://t-rexico.bandcamp.com/
Hector Castro. Narration, Host.
Karla de la Luna. Narration, Host.
Francisco Eme. Host, Producer.
---
EPISODE 1
July 2019.
In this first episode, we are going to share a little bit about ourselves, and talk about the 2019 Annual Dia de la Mujer Exhibition. We had a conversation with Mely Barragán, Carmela Castrejon and Molly Gabbard, the curators and artists of this show.  We will listen to original music by Shindings, a local project from South San Diego. As well as informing you on what's to come at The Front.
---
---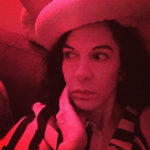 Mely Barragan, 12th Annual Dia de la Mujer Exhibition Curator.
---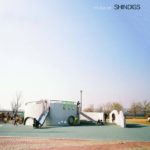 Shindings – San diego Local Band
https://shindigs.bandcamp.com/
---
Hector Castro. Narration, Host.
Karla de la Luna. Narration, Host.
Francisco Eme. Host, Producer.
---
Collaborators:
Francisco Morales. Host, Producer.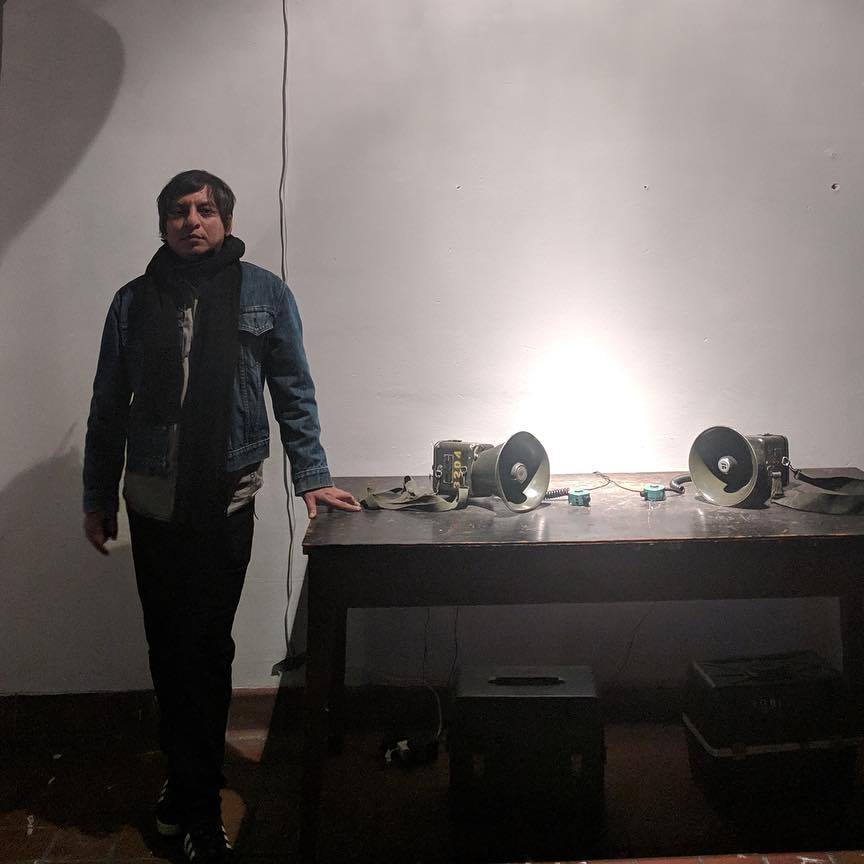 Francisco Eme (1981) is originally from Mexico City currently living in San Diego working as a director at The Front Arte & Cultura gallery in San Ysidro California. As an artist, he is particularly interested in the sundry everyday situations and social interactions that compress, synthesize, and reflect the complexities of today's world.
He creates music, photography, multimedia installations, electroacoustic compositions, interventions and performances. His work has been presented across México, the United States, England, Spain, France, Italy, Czech Republic, Canada, Colombia, Argentina and El Salvador.
Karla Elena Garcia. Narration, Host.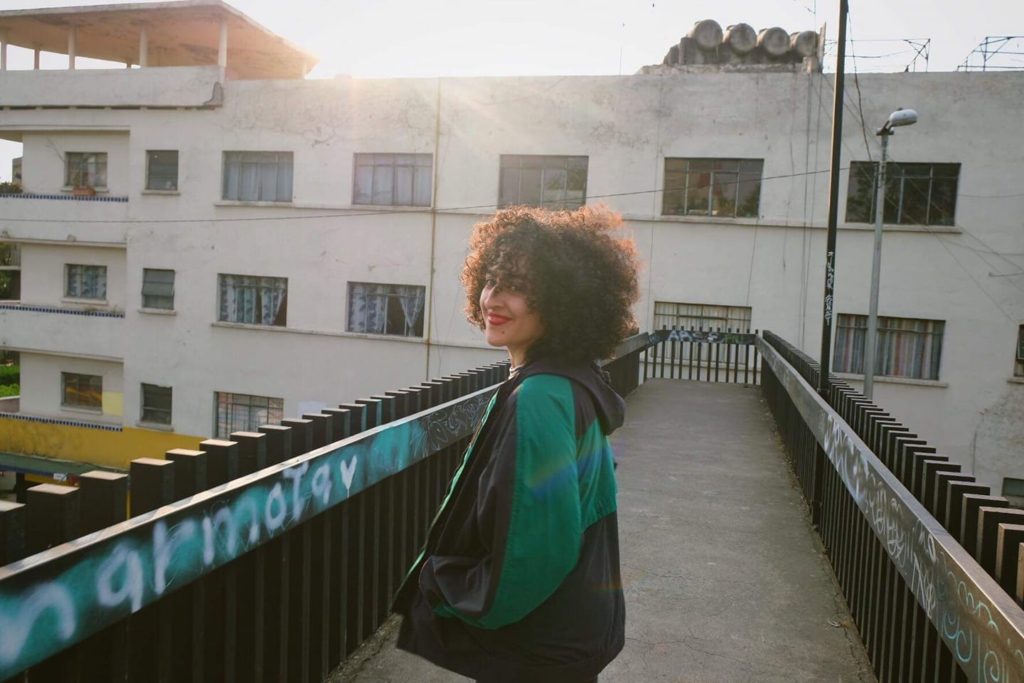 Karla Elena Garcia is a Chicanx Kumeyaay Femme and resident of Barrio Logan. She grew up in Southeast San Diego for most of her life until she went away for college at the University of California-Berkeley where she studied Political Science and Chicano studies. She was one of the co-organizers in the bay area that was bringing attention to the missing 43 missing students of Ayotzinapa, which is when her passion for human rights truly began. Her day job consist of working for an immigration law firm and on her off time she advocates for the rights of her unhoused neighbors and the importance of building community. She loves to paint to relax and supports the local efforts sprouting up to support the arts in San Diego.
Hector Castro. Narration, Host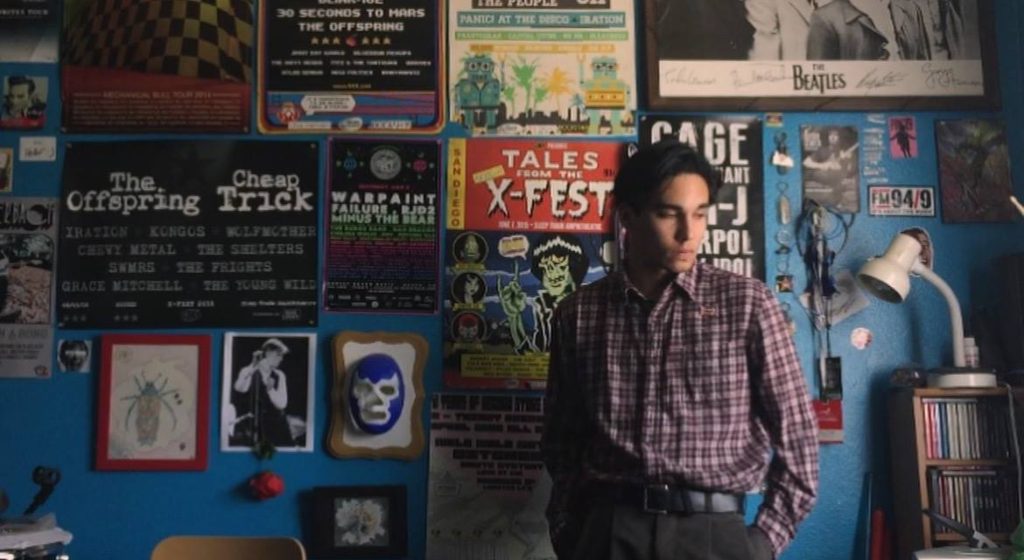 Hector is a local independent creative from the South Bay art & music scene in San Ysidro, CA. His focus is to implement inclusivity as an opportunity for new artists to integrate with others from outside the city/state lines. Through the use of photography, graphic design, booking/management, curation, and a social platform, Hector collaborates with fellow local creatives to enrich a community without corporate/industrial aid.
Héctor has lived in San Ysidro all his life, bet has realized that an art community has been missing within his own community. Though San Ysidro is enriched by talented/powerful creatives, none have had the opportunity to showcase their art due to the lack of art spaces within the South Bay. With that mentioned, Hector, alongside local coordinators and promoters, have taken the matter to their own hands and have curated art events in backyards, storage facilities, and art spaces in locally.